Kick-Start 2018 With These Top Contractor Marketing Strategies
A lot of things have changed in the contractor marketing world. Some of these changes mean that a few traditional marketing strategies are less effective than they were a decade ago. As the world changes around you, be excited to change with it and take advantage of each new opportunity for the good of your contracting company and clients.
Note: Some of the latest statistics we've found for this article are three years old. If they were this high then, imagine how much higher they must be now.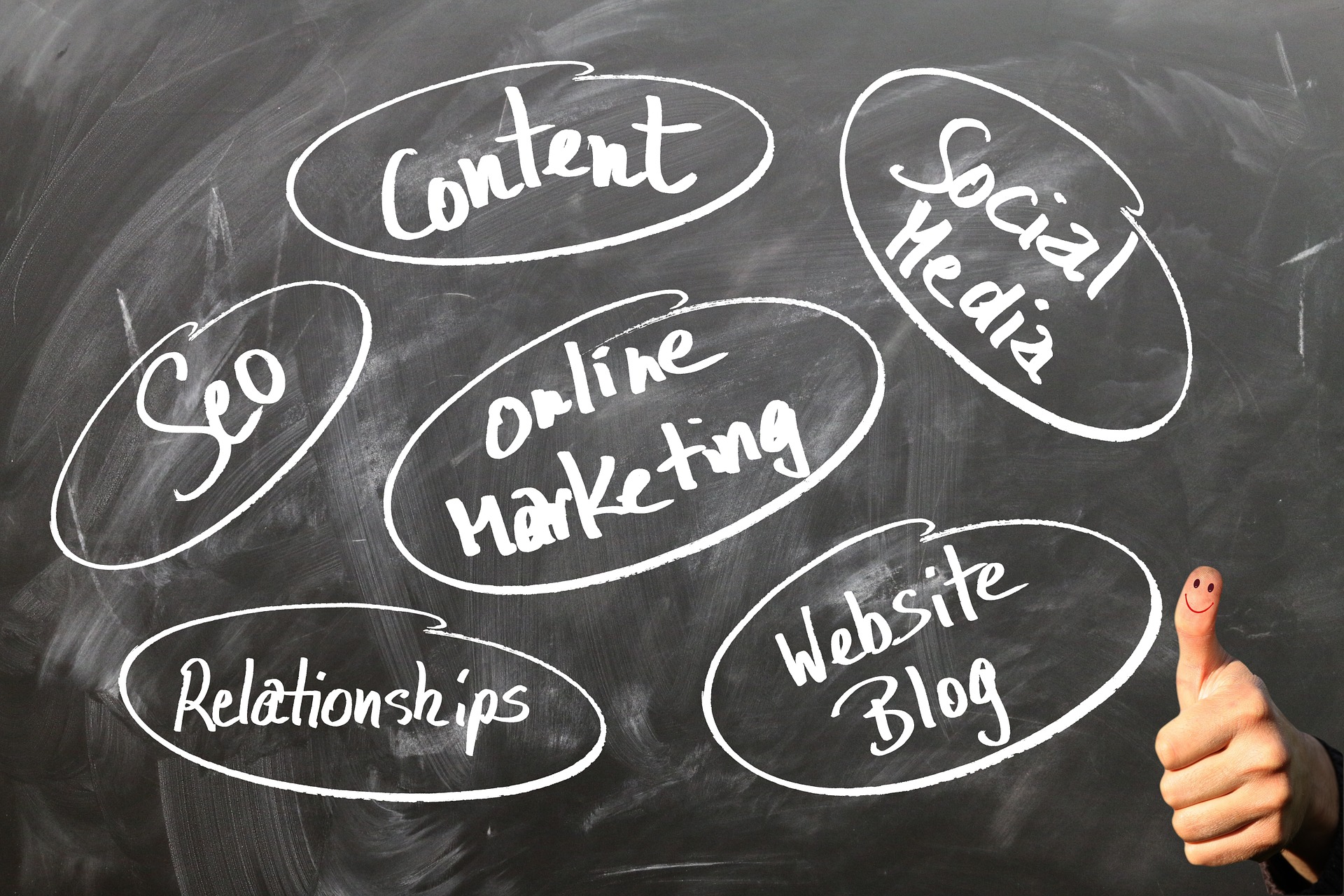 This year, kick-start your contractor marketing with these effective strategies.
Here are my top four ways you can make 2018 your best marketing year yet!
1. In 2018, Focus On Building Your Reputation
Before you even begin a contractor marketing campaign this year, make sure that your company is doing its best work.
Are you taking care of your clients with integrity and honesty?
Are you detail-oriented and willing to go the extra mile for the sake of your client's interests?
Would you hire yourself?
Online marketing does not give you a license to hide behind false advertising; hard, good work and quality service must come before promotion. Peer review is still the strongest advertising force today.
* 92% of people surveyed trust their friends' recommendations over all other forms of advertising. (Google, 2015)
As you work with homeowners and business men and women, go out of your way to serve. Build a reputation of good quality services for real-life people. Eventually word will get around of your expertise, whether by word-of-mouth or online reviews. As potential clients read your reviews from satisfied customers online, they will know that they can trust you and your service from the beginning!
2. In 2018, Focus on Mobile
Today, the world is becoming more and more smartphone-focused. People use smartphones to help them find their way around, cook new recipes, construct small outdoor buildings, and find businesses.
* More Google searches take place on mobile devices than on computers in 10 countries including the U.S. and Japan. (Google, 2015)
* 51% of smartphone users have discovered a new company or product when conducting a search on their smartphone. (Google, 2015)
While millennials are still the largest group of smartphone users, the older demographics are constantly increasing their involvement.
* 74% of people ages 50-64 use smartphones.
* 42% of people ages 65 and older use smartphones. (Statista, 2016)
This means, that all your contracting company's target audience is now online with smartphones. It's not just the new homeowners—the older, experienced ones are on there as well.
In 2018, make it your goal to market your contracting business on mobile as much as possible. Your contractor website should be beautiful on both a desktop and a smartphone. You should be able to be found and contacted from Google Maps. Maybe find a contracting app or two that allows you to share information, timelines, and critiques with your clients. Some apps even allow you to sign contracts digitally. All from your smartphones!
Today, being smartphone accessible is not just a preference … it's a necessity if you want to be found by potential customers.
3. In 2018, Focus on Improving Your SEO
As search engines (Google, Bing, etc.) have grown more advanced over time, it is more difficult than ever to ensure that small company websites find a place in the first search results. However, as it's grown difficult, it's also more important than ever. Even though there are over 200 ranking factors Google uses, they can be boiled down to four main factors. Use these four main factors to help get Google to pay attention to your website.
* 61% of marketers say improving SEO (Search Engine Optimization) and growing their organic presence is their top inbound marketing priority [in 2018]. (Hubspot, 2016)
* The first position on Google search results on mobile has a 31.35% click-through rate. (Advanced Web Ranking, 2015)
If you don't already have a contracting website for your company, what are you waiting for?
Build one yourself using an online template, or hire a professional to do it for you if you're not comfortable with the responsibility. For optimum results, include your location, a page of questions and answers, pictures of completed jobs, and other helpful content and resources for homeowners.
The more engagement your website receives from online users, the more authority it has in the search results.
4. In 2018, Focus on Creating Great Content
Almost a decade ago, Seth Godin notoriously stated that "Content Marketing is the only marketing left."
Here's a simple definition of Content Marketing:
"A type of marketing that involves the creation and sharing of online material (such as videos, blogs, and social media posts) that does not explicitly promote a brand but is intended to stimulate interest in its products or services."
This approach to contractor marketing is radically different than the usual billboards and pop-up ads whose objective is to sell a specific product or service.
Instead of using words to sell a product or service, content marketing is all about giving to a group of people who could eventually become your clients. By creating content such as DIY blog posts, Instagram videos, or lists of helpful links for homeowners and then sharing it for free online, your audience begins to view you as a trustworthy friend, not just a face on a billboard.
* 72% of marketers say relevant content creation was the most effective SEO tactic. (Ascend2, 2015)
Social media is the best place to try this method of marketing. Pick a social media platform or two (Instagram is the best right now), upload accurate and detailed information into your business profile, and post content that is both interesting and helpful to social media users.
* 83% of all marketers actively pursue social media marketing initiatives. (Aberdeen, 2016)
In a time when honesty is so respected in the contracting world, even simple behind-the-scenes videos of yourself or your crew at work could mean a lot to a watching homeowner. They're seeing you actually do what you say you do.
Content marketing and a strong social media presence may not generate immediate leads, but if you are consistent with your content creation, over time you will develop a positive online reputation that can solidify customers for now and the future.
In Summary
Here's a wrap-up of the top 4 contractor marketing strategies presented today:
Build Your Reputation
* Do good work.
* Be honest.
* Peer review is still the most trusted recommendation.
Focus on Mobile
* Your target audience uses a smartphone, regardless of their age.
* Ensure that your website and contact information are easily accessed on a smartphone.
Improve Your SEO
* SEO is more important than ever.
* People click on the first search results.
* Update your website with your location and helpful content.
Create Great Content
* Content marketing is currently more effective than traditional marketing.
* Give helpful content to your potential clients.
* Giving content will build trust with people in order to eventually form a business relationship.
Follow these four steps to kick-start your year, and make 2018 your best contracting year yet!
*****
Thank you for joining me today. If you have any further questions or comments, please join the conversation in the comments below.
*****
Follow me on Instagram for behind-the-scenes stuff. And if you're wanting to go deeper with marketing your business, you may get a free copy of my new book, Contractor Marketing Simplified.