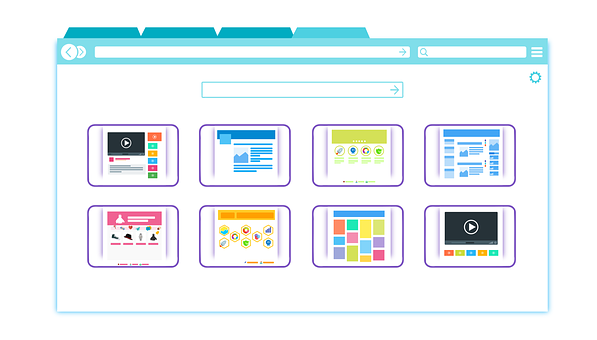 By 2018, all contractors should have their own website. It's your company's home base. It's the place to feature your best work and best reviews, and, most importantly, it's a way to give potential customers the means to connect with you after getting to know you.
But what's important for a website? Is it enough to simply own a domain in your company's name and drop some text and a few photos onto a flat web page? That may be better than nothing, but to truly get the most out of your contracting website, I believe you should have the following pages:
Home
Meet the Owner
Portfolio
Contact
Our Reputation
FAQ
Blog
In my last blog post, I talked about why I think the long, scrolling flat web page design is the current best design for a contracting website. It's easy to use, the information potential customers need is easy to find, and this design works fast on mobile devices. Regardless of how you set up your website—whether you go with my recommended scrolling design or click through to each page from a central home page—your website should contain in some way these seven sections.
1. Home Page
The home page is incredibly important. It's the central hub of your website, and it becomes the face of your business when people open your site.
It's your place to make a good first impression.
Your home page should ultimately speak directly to your potential customers' needs, briefly describe who you are, and provide a description of your services. It's also good to talk about the locations you serve on your home page as well.
Do what you can with your first impression to build trust toward you in potential customers' minds from the first moment.
2. Meet the Owner
I highly recommend a meet-the-owner page. This page gives you a way to add an even more personal and trust-building aspect to your website, in addition to the "About" section, which should be on your homepage.
I have one client who sent me a message and underscored the importance of this page on their own website. They won new clients simply because they had a meet-the-owner page on their site, which helped build trust and rapport with their website visitors.
3. Portfolio
Your website's portfolio page should display high-definition images of some of your best work. Give as many pictures as possible. You want your portfolio to show off how good you are at what you do!
4. Contact
The contact page gives customers the basic information they need to contact you—phone numbers, mailing address, and your location. If this information is not already part of a longer, scrolling home page, it should be clearly seen from the home page so that potential clients can easily access it.
5. Our Reputation
The reputation page should display reviews, testimonials, and other qualifying information to build up your reputation in the eyes of potential clients. This is the place where it's okay to share the good things others have said about you. You don't need to be cocky; just let the opinions and words of satisfied customers speak for themselves.
People are more likely to be convinced of a company's worth if they hear a positive review from a peer instead of just self-affirmation from a company, so don't be afraid to showcase your best work and your happiest customers!
6. Blog
Your blog should feature articles answering questions from your ideal client, or creating dreams within their minds. Customers want to read quality content that helps them dream or solve a current problem.
Additionally, if you have a blog, your website will rank higher in authority for the Google search engine. When potential customers search for your related keywords, your website will come up first. Blogging is a great way to improve your SEO based on your website content.
7. FAQ
The frequently asked questions page answers the most common questions asked by your target audience. The more you can answer their questions online, the more they will trust you to do their job.
An effective website is a combination of many different methods and aspects of business and marketing. You can't have just one. You need your home page to draw people in; you need your reputation page to add trust and value to an initial impression; you need your blog to establish you as an authority on your subject to potential customers and Google. You need your portfolio to put pictures to your impressive statements, and you need a contact page to establish that connection with your target customer. It all works together to build a solid online presence, the very thing that will help you the most in getting business and keeping it.
*****
Thank you for joining me today. If you have any further questions or comments, please join the conversation in the comments below.
*****
Follow me on Instagram for behind-the-scenes stuff. And if you want to go deeper with marketing your business, you may get a free copy of my contractor marketing book, Contractor Marketing Simplified.