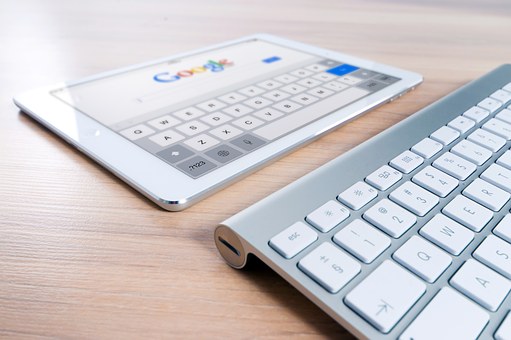 We've talked a lot about the importance of building up and streamlining your contracting website's SEO. Search engine optimization helps you get found by your target clients and helps place you higher in the Google search results. Google also provides special local service ads. Is there any chance Google local service ads could replace SEO as we know it?
The short answer is "Nope."
I don't believe they will replace SEO, and the rest of this article will show you why.
What Are Google Local Service Ads?
Google local service ads allow you to advertise your local business on Google and receive communication directly from your potential client. Your potential client can simply click on the ad to place a call or send you a message. You're able to send and reply to messages, track your connections, and manage your bookings within the app and online.
Google local service ads are a pay-per-lead deal, but you're able to set a budget for your costs per week or month.
Here are four points about what Google's local service ads are and how they work:
1. Limited Availability
Google local service ads are only used for a handful of local service-based businesses. They focus on five main services:
HVAC contractors
Electrical contractors
Plumbers
Locksmiths
Garage-door service contractors
They're testing out a few more categories in California—towing, painting, house cleaning, handyman, etc.
2. Seen Above the Normal Search Results
Google local service ads appear as banner-style ads ABOVE the top search results.
Here's a pic I just took of a search for Seattle Plumbers: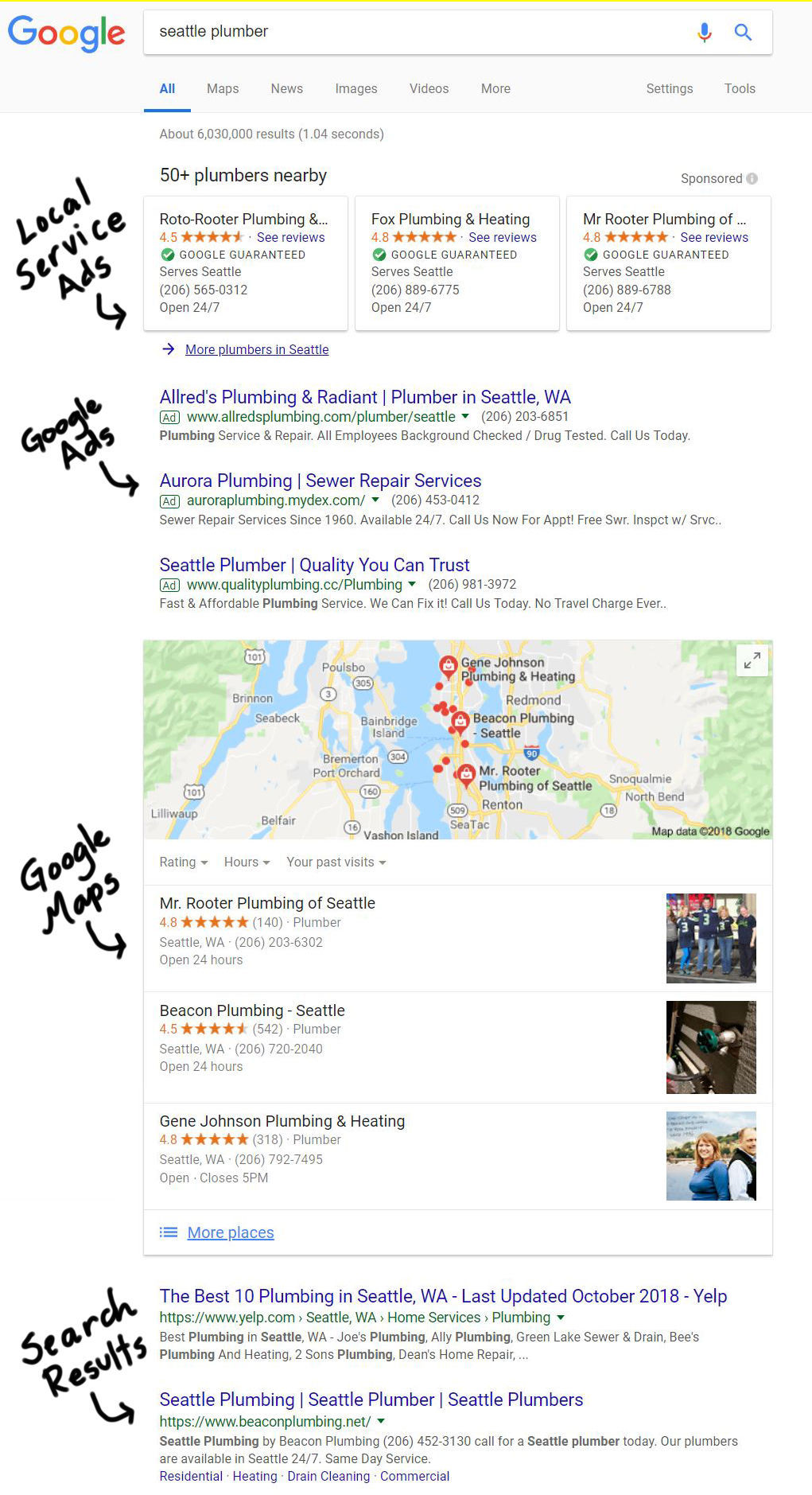 3. Require a Screening Process
To apply for these ads, Google requires you to complete a screening process. Once you go through the process and are approved, you receive a little green "Google Guaranteed" badge beside your company's ad. Google then covers claims on the job invoice amount with a lifetime cap of $2000.
How much is the "Google Guaranteed" badge really worth to a local contractor? That remains to be seen.
4. Google Selects the Keywords
Unfortunately, with a Google local service ad, you cannot set your own keywords. Google chooses which keywords are relevant for the job types your company has selected. In fact, Google does not provide you with any keyword data to further streamline your ads. You just trust them to do the right thing!
Why Google Local Service Ads Won't Replace SEO
Contractors, I don't think this service will replace SEO at all.
The Google search engine will stay the same, and the local and organic search results will still be there every day. So unless you are Roto-Rooter, or One Hour Heating and Air, then I do not think you should spend a lot of time and money on local service ads.
If you have a solid online presence, custom SEO working well for your website, and money left over—go ahead and test them out, but for most of my audience (typically custom home builders and remodelers), I do not recommend Google local service ads.
Summary
Google local service ads are a specialized ad service working with a limited amount of local businesses. These ads are viewed at the top of the search results and provide potential clients with the ability to contact contractors directly through the ad. Google controls the keywords.
While the specialized ads could be helpful for some business, I do not think they replace the need or effectiveness of regular SEO for your contracting website.
Hopefully, this has helped answer any questions you may have had concerning whether local service ads would replace SEO. If you want to look into Google local service ads a bit deeper, I recommend these articles.
https://support.google.com/google-ads/topic/6224863?hl=en&ref_topic=6224857
https://www.brightlocal.com/2018/05/21/google-local-service-ads/
*****
Thank you for joining me today. If you have any further questions or comments, please join the conversation in the comments below.
*****
Follow me on Instagram for behind-the-scenes stuff. And if you want to go deeper with marketing your business, you may get a free copy of my contractor marketing book, Contractor Marketing Simplified.